Anda sendiri jauh dari rumah tempat dimana tubuh, pikiran dan jiwa akan mengalami sisa akhir dan relaksasi. Menemukan sukacita dan harmoni lagi, seperti yang Anda berjemur di keramahan yang hangat dan budaya yang kaya yang dapat Anda temukan di tempat lain tetapi di Indonesia Terletak di pulau Bintan cerah dimana angin laut yang hangat dan pantai putih bersih membuat untuk petualangan tak terlupakan, Pelangi Hotel & Resort menyambut Anda untuk pengalaman baru dalam kenyamanan dan kemewahan. Percaya bahwa Anda tinggal dengan kami harus sempurna, sampai ke detail terakhir, kita selalu memikirkan cara-cara baru untuk membuat pengalaman Anda Pelangi lebih nyaman dan menyenangkan. Itulah mengapa setiap kali Anda kembali ke kami, Anda akan menemukan sesuatu yang baru dan lebih baik di sini. Tapi satu hal tidak pernah berubah, dan itu adalah keramahan yang hangat disampaikan dengan cara Indonesia
Pelangi Hotel and Resort terletak di Tanjung Pinang dan menawarkan akomodasi nyaman dengan fasilitas memuaskan. Bukan hanya kolam renang outdoor dan restoran, tamu juga bisa menemukan minimarket dan pusat bisnis di properti bintang 3 ini.

Ketika menginap di pelangi Hotel and Resort, Anda dapat menikmati layanan transportasi dan antar jemput gratis. Layanan kamar 24 jam dan fasilitas barbekyu pun disediakan untuk menunjang kenyamanan Anda.

Nikmati istirahat senyaman di rumah dengan kamar-kamar ber-AC Pelangi Hotel and Resort yang menampilkan perabotan kayu. TV, perlengkapan mandi serta pilihan air panas dan dingin pun dapat Anda temukan di setiap kamar.

Dari Pelangi Hotel and Resort, Bandara Kidjang berjarak 19 km.
Informasi Tambahan di Pelangi Hotel & Resort
| | |
| --- | --- |
| Check In: | 14:00 |
| Check Out: | 11:00 |
Hotel Facilities di Pelangi Hotel & Resort
24hr room service

airport transfer

business center

laundry/dry clean

room service

wi-fi di area umum

kolam renang

akses internet

internet kabel gratis

internet wifi gratis
parkir mobil

restaurant

meeting room

taman
Room Facilities di Pelangi Hotel & Resort
Chalet
air conditioning
bathrobes
broadband
desk
dryer
hairdryer
satellite / cable
shower over bath
tea/coffee making
tv
Deluxe
air conditioning
bathrobes
broadband
desk
dryer
hairdryer
mini bar
non-smoking or smoking rooms on request
opening windows
satellite / cable
shower over bath
tea/coffee making
tv
Superior
air conditioning
bathrobes
broadband
desk
dryer
hairdryer
mini bar
non-smoking or smoking rooms on request
opening windows
satellite / cable
shower over bath
tea/coffee making
tv
Deluxe Executive
air conditioning
bathrobes
broadband
desk
dryer
hairdryer
mini bar
non-smoking or smoking rooms on request
opening windows
satellite / cable
shower over bath
tea/coffee making
tv
Family
air conditioning
bathrobes
broadband
desk
dryer
hairdryer
mini bar
non-smoking or smoking rooms on request
opening windows
satellite / cable
shower over bath
tea/coffee making
tv
Family Executive
air conditioning
bathrobes
broadband
desk
dryer
hairdryer
mini bar
non-smoking or smoking rooms on request
opening windows
satellite / cable
shower over bath
tea/coffee making
tv
Foto Pelangi Hotel & Resort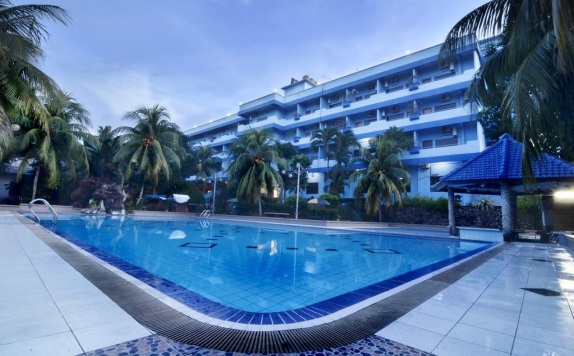 Eksterior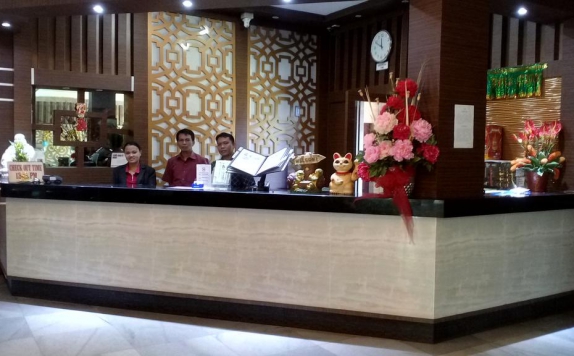 Interior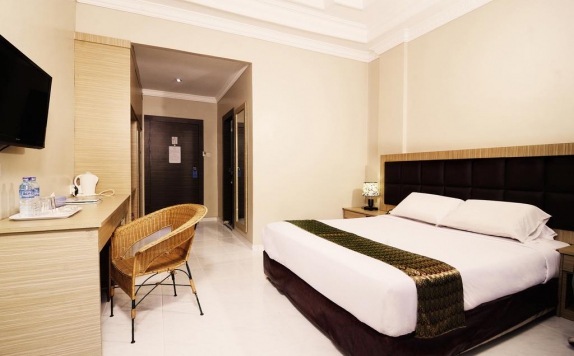 Guest room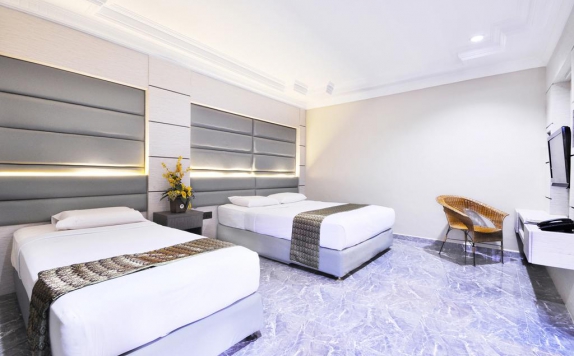 Guest room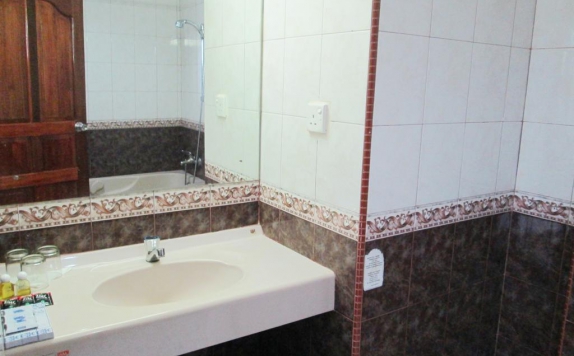 Bathroom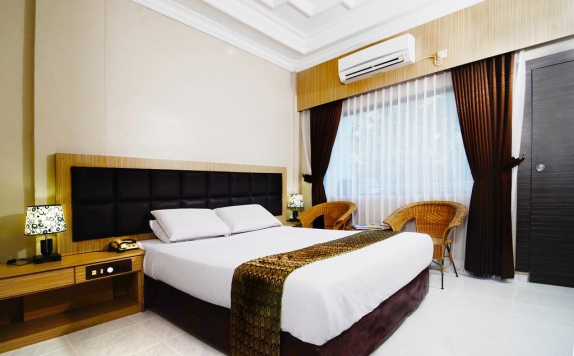 Guest room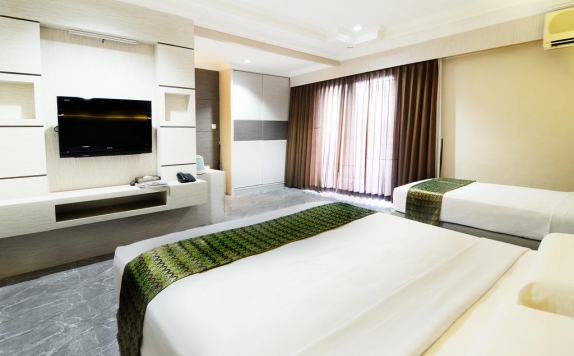 Guest room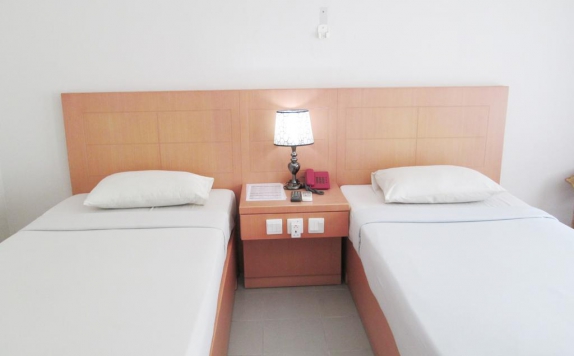 Guest room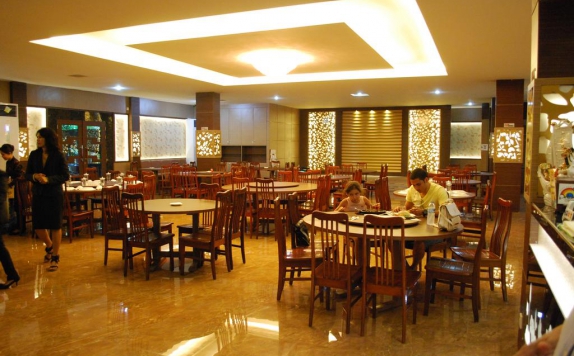 Restaurant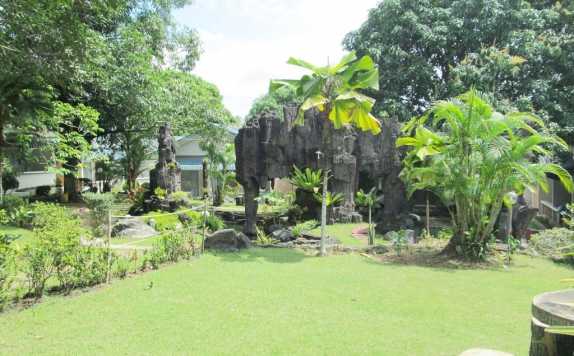 Eksterior
Reviews
No Reviews